January 24th, 2015 — 8:36pm
You can now view all of the Animashup illustrations, including the new ones that were revealed at the Jan 16th art show at the Animashup.com website.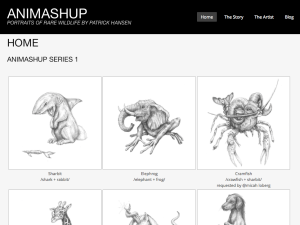 There were three new ones based on animals that were not chosen in the initial series, a special Star Wars edition and one featuring some of Denver's well known landmarks.
Thank you so much for all of your support.